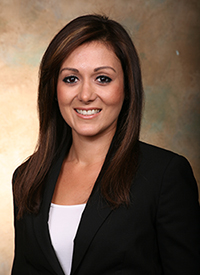 A. Sheila Oretsky
Partner
Ms. Oretsky was born in Cambridge, Massachusetts and is originally from the Washington D.C. area. She earned her Bachelors of Arts Degree, with honors, from the University of Florida in 2001 and her Master of Arts degree, with honors, from the University of Florida in 2002. Ms. Oretsky earned her Juris Doctor degree from Florida International University College of Law in 2005. Ms. Oretsky joined Legon Fodiman, P.A. in March, 2006 after having first practiced in New York City and focuses her practice on complex commercial litigation matters. She is a member of the New York and Florida bars and admitted to practice in the United States District Court for the Southern District of Florida.
Ms. Oretsky was selected for inclusion in Florida Trend's Legal Elite 2010 as a top "Up and Comer" and was selected by her peers as an honoree for the Cystic Fibrosis Foundation's 40 Under 40 Outstanding Lawyers of Miami-Dade County Award in 2012. In 2014, Ms. Oretsky was selected as one of the Top 14 Lawyers to Watch in 2014 by Attorney at Law Magazine. Her litigation experience has been applied to many industries including entertainment, real estate, healthcare, construction, money transmitters, moving and mobile storage, automobile dealerships, professional services, audio/visual services, condominium associations and hotels. Legal matters include partnership and business disputes, motor vehicle dealership law, consumer fraud, bank litigation, commercial landlord/tenant disputes, commercial and residential foreclosures, trademark disputes, condominium law, and public adjuster compliance nationwide. Ms. Oretsky also has experience in assisting clients with general corporate and contractual matters.
During law school, Ms. Oretsky interned at the Miami offices of the Securities and Exchange Commission and the United States Attorney's Office and was a member of the Moot Court Team where she competed in the Burton D. Wechsler First Amendment Competition in Washington D.C. Ms. Oretsky also earned the Book Award (highest grade) in Secured Transactions and served as a research assistant for Professor Elizabeth P. Foley. Prior to joining the firm, Ms. Oretsky practiced law in New York City focusing on the practice areas of real estate, civil rights and first amendment issues.
Representative Matters
Representation of talent for NBC's new reality TV program "Ready for Love".
Representation of talent for NBC's reality TV program "Fashion Star".
Representation of a developer in a $5 million commercial foreclosure.
Representation of a multi-office law firm in a $83 million action.
Representation of a hotel in a breach of contract and tortious interference claim.
Representation of hotel condominium owners in a $4 million commercial foreclosure and fraud claim.
Representation of a health care company in a breach of contract and breach of guaranty dispute.
Representation of a money transmitter business in a civil theft and conversion action.
Representation of a joint venture partner in a breach of fiduciary duty claim.
Representation of a company in the stock purchase of an internet start-up company.
Representation of a public adjusting company as outside general counsel.
Representation of a moving and mobile storage company as outside general counsel.
Personal
Ms. Oretsky is married and has a daughter. She is a strong believer in giving back and therefore active in numerous charitable and legal organizations in the community including, but not limited to, the Junior League of Miami for which she has served on numerous fundraising and community service committees and the Florida Association for Women Lawyers where she currently serves on the general counsel committee. In addition, Ms. Oretsky dedicates a significant amount of time to pro bono services including serving as a judicially appointed pro bono Guardian ad Litem for minor children in child custody disputes. Her hobbies and interests include exotic travel, reading, and foreign and independent films.